The ASCII Text Resume Explained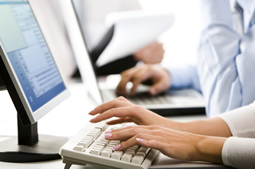 An ASCII resume is an electronic resume in a common text language (plain text) that any type of computer and software can read.
ASCII (pronounced "askee") is an acronym for American Standard Code for Information Interchange. Due to its universal quality, ASCII text is used for entering (or pasting) your resume information into online submission forms and for pasting your resume into the body of an e-mail.
It is best practice to convert your resume to ASCII in order to paste it into an e-mail or an online submission form and ensure it displays correctly. An ASCII resume also needs to have appropriate formatting to ensure that it will be read accurately by all online submission systems. When sending your ASCII resume in the body of an e-mail, we recommend turning off HTML or Rich formatting to ensure your ASCII text is not converted as various systems and e-mail clients handle and display non-ASCII text differently; then paste the ASCII version of your resume in the body of the e-mail.
Keep in mind your ultimate success in being selected and ranked will be determined by how effectively you have used keywords in your resume.